Research & Development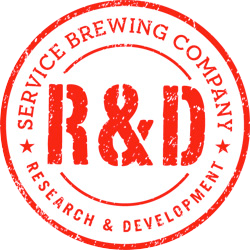 Research and Development batches are inspired by local chefs, farmers, retailers and our genuine curiosity and creativity in the brewing process. These batches allow us to fine tune future production brews as well as produce less common beer styles.
These brews are only offered in our tasting room and on occasion released for special events. Check out some of our past R&D batches below and  come visit us during our Tour & Tasting hours to see what's new on tap!
Previously brewed styles
R&D Photos