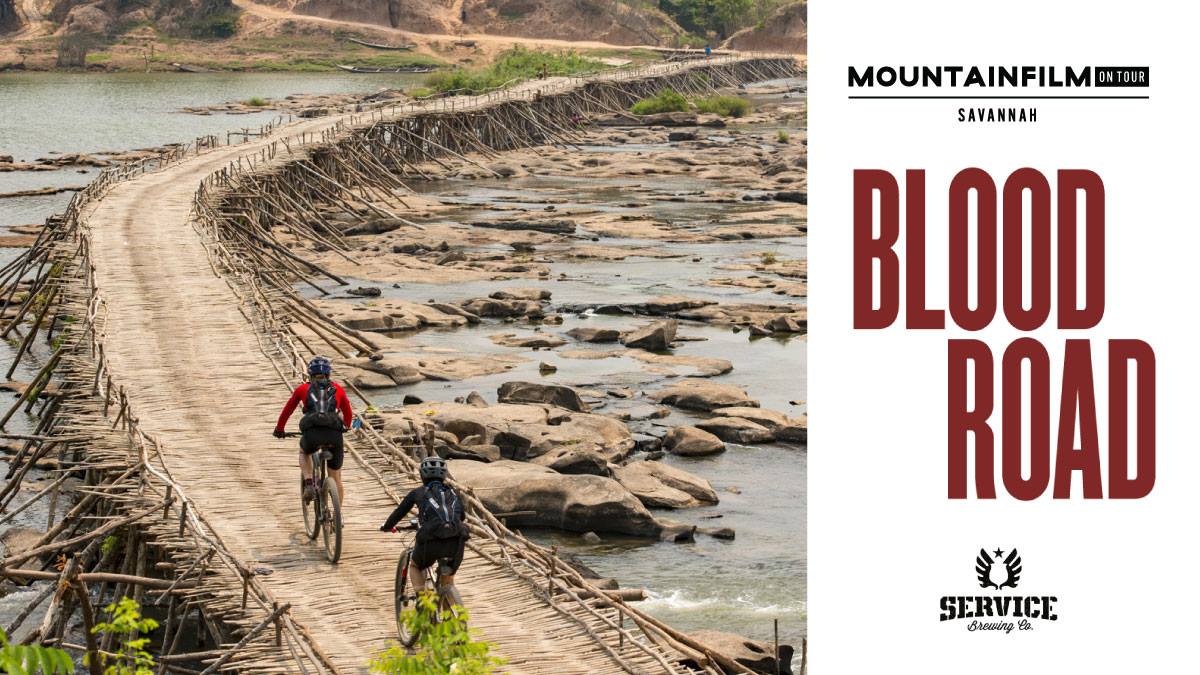 Join us Thursday, November 9th as we celebrate our Veterans with the screening of the Nicholas Shrunk film, "Blood Road" at Service Brewing in Savannah.
A small admission fee of $15 includes the film screening and tasty bites from Kayak Kafé, Vinnie Van Go-Go's, Savannah Bee Company, ASI Yaupon Wellness Company Tea, and Coca-Cola. This event is FREE to all Veterans.
The film follows Rebecca Rusch, an ultra-endurance mountain biker, who covers 1,200 miles of the fabled Ho Chi Minh Trail in Vietnam in search of the place where her father's plane crashed in 1972 during the Vietnam War. Watch the official documentary trailer here: https://youtu.be/XCzVqiN950M
Schedule of events:
• 5:30-6:30pm – Meet & Greet with food & drinks
• 6:30pm – Film Screening
• 8:00pm – Panel Discussion with Tom Vallely (an expert on Vietnam at Harvard University), Colonel Patrica Blassie (whose brother was shot down during the Vietnam War) and Nicholas Schrunk (director of the film).
Purchase your tickets here: http://bit.ly/2yLajxU
*Must be 21 or older to attend the event.