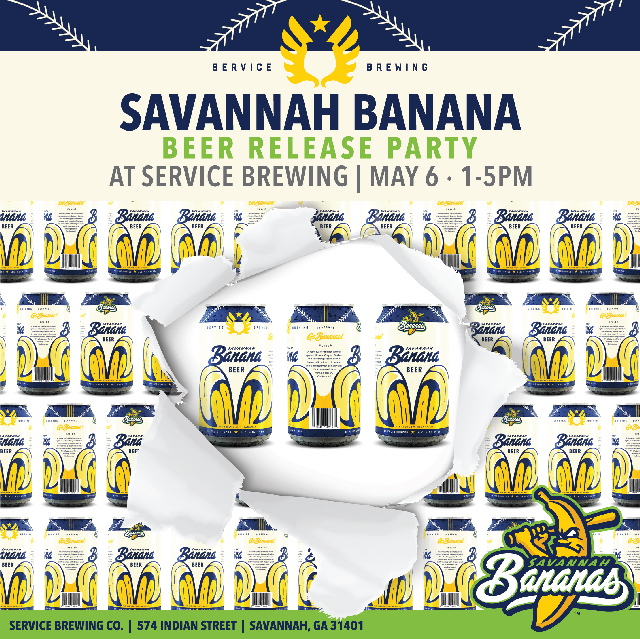 Join us at Service Brewing May 6th, from 1-5pm, and be the first to take a swing at the official beer of The Savannah Bananas baseball team!
This refreshing session beer is brewed with 360lbs of REAL bananas and fermented on Belgian yeast. With a hazy, straw color, reminiscent of a ripe banana peel, this approachable brew highlights complex yeast flavors with a subtle banana finish. Bright and easy drinking, we guarantee this will be a home run for the hot summer nights ahead at Historic Grayson Stadium. It's all you need for a winning season!
Tours start at $12. Six pack tours available.
We welcome musical guest, DJ OB-1 BENOBI to the stage.
Big Bon Pizza will be slinging dough balls from their mobile wood fired pizza truck and will feature a special Savannah Banana Desert Pie!
Complimentary sweet treat pairing provided by A SQUAD BAKE SHOP
Go Bananas!